Wave 'arrivederci' to the top-of-the-line V-Twin Superbike!
Rumours of a Ducati v4 superbike are so close to being proper, actual truth now that when the Italian firm announce the bike for real at EICMA later this year, we're going to need it to have it delivered out of the back of a plane, flown by Casey Stoner whilst being ridden by Dovizioso* in order to feel the energy of any surprise from the reveal at all.
And now, in a teaser video entitled 'When the end tells the whole story', Ducati have effectively called time on the V-Twin Superbike with what we're assuming to be some sort of end-of-line celebration variant.
With what looks to be a race-styled – and a potentially tricolore rear-end if the thumbnail is anything to go by – livery and, well, not much else actually, the seventeen second video doesn't exactly give much away. Other than a release date of July the 7th.
(Eagle-eyed and more familiar readers might be able to tell us in the comments below if the exhaust looks new. We think it is, but we're not obsessive enough to be able to confirm either way for now).
So anyway, there you have it. A new, 'old' motorcycle, but probably one that's destined to be the best of the entire line and worth the extra money such a celebratory edition is sure to demand.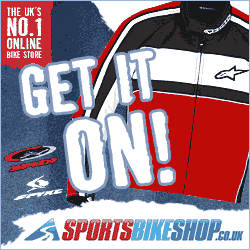 How is this different from the Ducati Panigale S Anniversario? We have no idea.
We'll have all the details in July 7th.
*Reading this back, we should clarify that it's the bike that's being ridden by Dovizioso in this imaginary scenario.