Nitrous powered sprint motorcycle set to race at Café Racer Festival, Glemseck 101 and at Wheels & Waves this year.
Naming a custom motorcycle is never easy. Often a moniker for a bike isn't given at all – and left to the model designation alone to identify it – or the bike is given something enigmatic and artsy; in an attempt to define and guide the discussion over a machine.
Not so with Nik and Fabian from Swiss custom bike outfit Young Guns, who have instead gone for something a little bit from both sides of the naming fence… Enter 'Miracle Mike'.
For those not familiar with the ornithological 'miracle' that was Mike the Chicken, the name is derived from a famous fowl from the 1940s that survived over a year and a half after having its head cut clean off.
Whilst it may not seem like the most analogical of names by which to refer to your race motorcycle, Nik Heer seems to think that the moniker is pretty apt,
"Miracle Mike was an incredible chicken which lived without its head for 18 months. We can't think about anything that's scarier to compete against than something you can chop the head off and it is still going strong!"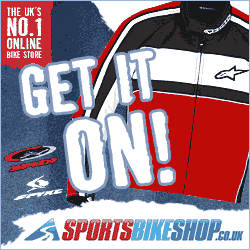 With photos of the rebuilt Indian Scout showing it being fitted with nitrous, and recent shots from the workbench appearing to show a bike that's been dropped and lowered in a low-slung, purposeful way, it's possible that once the throttle's been turned it will very much be a 'shut your eyes and just go' situation for whoever is piloting the machine.
Whatever happens on race day is one thing, but we'll know for sure when it's revealed at the Art & Wheels show in Basel on Saturday 13th of May if it's a worthy carrier of the amazing chicken's name.