There's loads of possible explanations for this photo.
When Cheshire Police posted this photo on their official Twitter feed yesterday, we didn't quite know what to think…
Maybe the driver genuinely thought it was ok to tow a broken down Aprilia home with it tied to the back of his car?
Vicars Cross, Chester – Traffic Offence Report issued for unsuitable use of a motor vehicle pic.twitter.com/RqKHsdOQc5

— Cheshire Police (@cheshirepolice) May 24, 2017
Maybe it was just a minor offence and they got pulled over for obscuring the number plate?
The official report is that they driver was reported for an 'unsuitable use of a motor vehicle'; which leads the question as to which vehicle was being used unsuitably? The Aprilia or the Alfa Romeo?
AND THEN IT HIT US!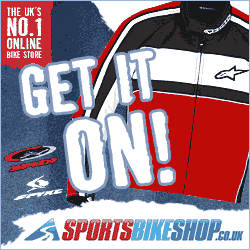 As once proud (yes, proud!) owners of an Alfa Romeo GT Coupe, there was only one thing that we ever wished we could have had changed in order to improve it…
This driver simply wanted to make his Alfa better by turning it into rear-wheel drive!
(It's the only logical explanation).