You know that we're not just a website right?
We know what you're thinking… How can two dudes from the UK produce so much content on their own when other websites have staff in the dozens and still somehow end up just copying-and-pasting from us? (Seriously guys, not even a credit? We credit everyone that we source our stories from. It's common courtesy.)
Well, we don't know the answer to that, other than we're pretty bloody tired all of the time spending every waking moment scouring the Internet for the latest motorcycle news.
But what we do know is that we also have an entire other place for visiting us over on YouTube – with even more original content being added every week.
And it's a place where we'll be spending a lot more time over the coming months.
So jump over and visit, subscribe or just sit and watch the few, select videos we've chosen for you on this page.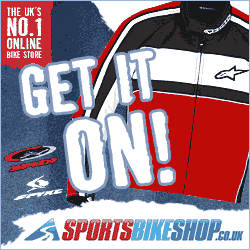 And do so knowing that you're making us even more tired, but considerably more happy in the process!