Same performance & range but with more technology and for half the price.
With so much noise being made around scooter thefts – especially within the UK – clever Taiwanese company Gogoro are wise to highlight their improved, biometric technology for the second version of their electric two-wheeler. But that's only part of the story behind the updates to the Gogoro 2.
The main talking point is that the battery-sharing mobility company will have their new machine on sale in Taiwan this summer for just $1,295 US dollars (or NT$38,800 in local currency). That's nearly half the price of the original version of the machine.
And it's an updated version with almost identical performance and range, but with upgraded technology.
Thanks to a more efficient 6.4 kW motor, riders will still be able to hit 0-50 km per hour in 4.3 seconds, and register a top speed of 90 km per hour (that's 55 mph in old money). And they'll be able to do that for around 110km – or 60 miles – of range. But on top of that, they'll also be able to make use of an updated mobile app (which is essentially the brains behind organising the battery swapping and management), a full-colour LED dashboard, increased storage and a pillion passenger (the first version was only a single seater).
And then there's that biometric security.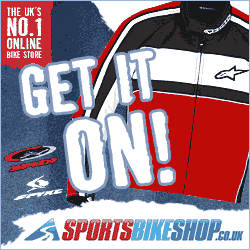 Making use of the fingerprint technology from your mobile phone, Gogoro combines this biometric data with additional authentication to ensure that even if somebody has the key to the scooter, the motor won't run unless they've used your fingerprint or mobile passcode as well. It's pretty clever stuff.
But now for the sad bit.
Despite adding additional battery stations to Taiwan – boosting the number from 350 to 500 – and launching an additional bike-sharing service in Berlin, you're most likely not going to be able to get your hands on one of these machines for some time.
The unique way in which the batteries are handled – using a swappable charging station – means that unless you live in a country or city that already supports the company's infrastructure you're going to be in for a long wait.
A deal with Amsterdam, something which they told us about at EICMA way back in 2015, is still on hold, and there isn't much news about anything else on the near horizon either.