Somebody somewhere is having a slap up meal on expenses.
With the brand already celebrating impressive milestones in the region, Suzuki Motorcycle India HQ must be a pretty happy place right now.
Yesterday the company announced a staggering 43% rise in its domestic sales for the month of April when compared to the same month in 2016.
In real terms that's 36,289 two-wheelers hitting the streets in 2017 compared to April 2016 when they managed to shift a relatively paltry 25,343.
Exports from the company have risen too, with 7,535 bikes shipped out of the country, way above the 5,290 of the previous April.
You can almost hear the champagne corks popping from here.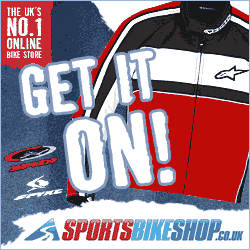 Source: India Times