Suprise! Turns out that motorcycle safety helmets are actually good at motorcycle safety.
In a five-year long study that should surprise nobody, neurosurgeons from the University of Wisconsin have disproved a theory that motorcycle helmets could actually contribute to neck and spine injuries.
Wisconsin does not require riders to wear helmets by law.
"There's a bit of a myth that wearing helmets is actually dangerous to the cervical spine or dangerous to the neck in an accident" – Dr Nathaniel Brooks
In the study, it was found that out of the 1,061 patients admitted to the Level 1 trauma centre, just 323 were wearing a helmet at the time of their accident.
This low number of helmet wearing patients however suffered just 4% of neck or cervical spine injury, compared to 11% in those who were not protected by a helmet.
It was also found that out of all of the neck or helmet injuries, the ones suffered by the non-helmeted patients were far more severe.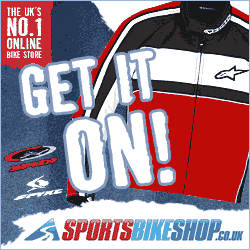 "We try to take care of the myth, mystery and legend out of all the bad things that people tell me helmets might do" said Jason Herheim, program director of the motorcycle safety program.
Now, who here is up for settling the argument once and for all and researching into whether loud pipes save lives?
Source: Channel3000