Traditional BMW roadster gets a sweet little cosmetic tweak, but it's not available to anyone who isn't Italian.
The new Black Edition released by BMW Motorrad in Italy is essentially the exact same bike currently available but with a few additional accessories and a couple of those sweet, white, pinstripe lines painted across the tank.
So why is it that we want one so much?
It could be to do with the comfort package that's been added; including a chrome exhaust, heated grips, tyre pressure sensors, dynamic ESA suspension. Or it could be the practicality of the panniers, luggage rack?
Or – most probably – it's because we know that we're not able to purchase it, and we always want what we can't have.
Those 'alpine' pinstripes though.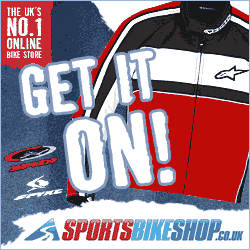 Source: Motociclismo