Masaru Abe covers over 500km during 13 hour one-wheel record.
The previous record for the longest, continuous wheelie was by another Japanese rider, Yasuyuki Kudo in 1991; he managed to travel over 331 km to achieve his record.
Earlier this week however, Abe obliterated what was already an astonishing world record by over 200km.
Never once stopping his Yamaha Jog scooter during his record 500.532 km distance wheelie, Masaru Abe maintained an astonishing 40 kph throughout the thirteen hour wheelie – covering 39.2km in the first hour alone.
Having experienced some back pain within the first couple of hours, Abe had to turn down painkillers in order to continue and to achieve his goal of the world record.
Abe is 33 years old, the same age as Kudo was when he first set his record in 1991. That record was broken by Abe after eight hours on the back wheel, and as he punched the air in celebration he still had another five hours left to ride.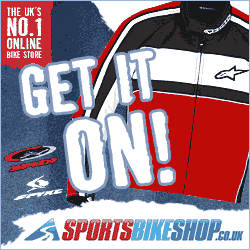 Source: The Guardian