The news that Nicky Hayden has passed away is devastating to the whole of the motorsport family and one of racing's brightest lights has sadly gone out.
Nicky was a champion to his core; from the way he raced to his fierce devotion to his family and the way he made time for everyone. He fought for every single position on every lap of every race and never once gave up. He was firm, leaving no room for doubt on track, but he was always fair and he was one of the hardest workers you'll ever know, even in a world that includes nothing but riders who push themselves to the limit constantly.
In every way, Nicky was a shining star; images of his tear-stained face when he won his championship in 2006 will forever be ingrained in the collective MotoGP memory, his joy was so tangible that you could have wrapped yourself up in it. And that was Nicky, always inclusive. Whether it was a quick-witted remark in that wonderful Kentucky drawl that we'll miss so much, his easy manner that made him a friend of everyone who knew him or the way he never turned someone away when they wanted a photo or an autograph. Nicky came from a racing family and he became an integral part of an even larger one.
Losing anyone is always heartbreaking but the loss of a rider when they were out training, doing something as everyday as cycling, makes Nicky's death at just 35 years old even harder to comprehend.
Nicky holds a place in the MotoGP Hall of Fame, his status as a Legend firmly cemented long before he left for World Superbikes. But he holds something even more valuable; a spot in the collective heart of the entire motorcycle racing family.
His accent will forever raise a smile, at least for me, and his own superstar grin will now bring with it an indescribable sadness. But remember Nicky as he would've wanted; that fierce big-hearted champion who pushed himself and everyone around him to be their very best and as that young man who brought so much joy and who left us far too soon.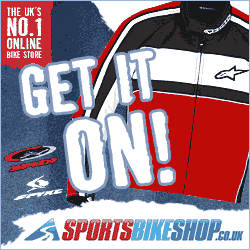 My thoughts are, of course, with all of the Hayden family, Nicky's fiancee Jackie, his friends and his teams both past and present.
Now, I'm going to wipe away the tears and watch Valencia 2006 again. I hope you join me to remember Nicky Hayden; a champion, a gentleman and a star that can never truly be extinguished.