The official Nicky Hayden page on Facebook is allowing fans and mourners the chance to follow the services.
After tragically losing his life earlier this month in a cycling accident in Italy, the funeral of former MotoGP Champion and firm, fan favourite Nicky Hayden is today. And the official fan page on Facebook is allowing people the chance to join in the celebration of his life via live, video streams.
Ordinarily with live Facebook events we'd embed the video here and encourage visitors to browse through the rest of Motofire by attracting you with other stories etc, but in the aftermath of his death, the web has been inundated with false accounts and people trying to profit off of Hayden's passing, and we encourage you to view this through the official channel.
So, please visit the Official Nicky Hayden Facebook page at 11:30 CT today (that's around 5:30pm BST for UK visitors) and make sure to check out the various fundraising and charity merchandise that they now have available.
And Hayden fans who wish to make a donation in his honour can do so at the Nicky Hayden Memorial Fund, a charity that helps local children in the community. Something that was very close to Nicky's heart.
[fbvideo link="https://www.facebook.com/NickyHaydenUSA/videos/10154438348857120/" width="688" height="422" onlyvideo="1"]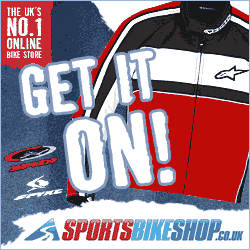 Source: Official Nicky Hayden Facebook Page