This is our first proper look at the new parallel-twin from Royal Enfield.
They're doing their best to ruin the surprise, because we've seen so many spy shots of the new 750cc twin from RE that know we feel like we know all that there is to know about the bike – and it's not even been officially announced yet.
But, with all that said, these new shots of the bike out and about testing in Chennai are as detailed and as hi-resolution a view that we've laid our eyes on so far, so they're worth a look.
It seems pretty clear that this bike is going to be a variation of the Continental GT at this point, early thoughts and theories suggested that the GT frame was just a test-mule frame, but this bike looks very close to a final version.
That's not to say that there won't be other bikes based around this engine of course.
The engine is believed to be 750cc, is definitely liquid cooled and is expected to make around 50 bhp when it's finally released.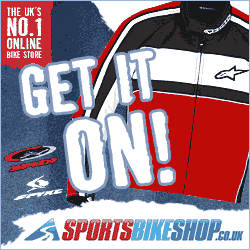 We think it looks pretty sweet with those twin exhausts, piggy-back shocks and mixed analogue/digital dials.
Now all there is to do is to drop the bars a bit and add a fairing and we're done!
Source: Bikes Media