Remember when we all looked back on nostalgia and reminisced as to how cool it was?
These new LIMITED EDITION T-Shirts just added to the Motofire store highlight just how beautiful things look with the addition of a little time and perspective.
Ian has been scouring his personal collection of polaroid pictures these past few months looking for classic motorcycle imagery and this latest series of shirts is the outcome of that trawl through memory lane.
All printed on a 100% ringspun cotton base shirt (available in several colours) these polaroid images hark back to a simpler time, when motorcycles were cool and we all just wanted to have fun and ride them at every opportunity…
So exactly like now then!
Show your love for bikes or just cool imagery with one of these tees now.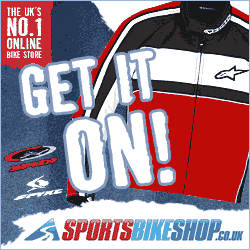 Or browse the rest of our store and realise that you need way more new shirts, posters, or just general stuff with the Motofire logo on it in your life.