You big Italian tease you!
What kind of motorcycle manufacturer are you these days if you don't have a street-based Scrambler in your catalogue?
Italian firm MV Agusta dropped this teaser video on their YouTube channel today and we think they have an answer to that question.
It doesn't give too much away, showing as it does just a machinist etching out the letters/logo RVS out of some aluminium, but there is also the now obligatory high-contrast, badly lit silhouette shot at the end.
So what is it? Well, there are off-road tyres and the RVS translated stands for Department Vehicle Special.
Now, we're not exactly Sherlock Holmes but if you rearrange those words you get… Wait for it… Special Vehicle Department.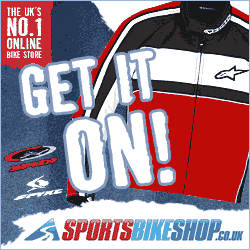 So could this 'Scrambler' be the first bike from a high-end, bespoke order, custom bike division of MV Agusta? It's a move that would make a whole lot of sense.
And to add fuel to the fire, their tweet of the video talks about the 'birth of the Hyperbike'.
OOohhh…
Ready for the birth of the Hyperbike?https://t.co/y5FWQkLwo0 #MVAgustaRVS

— MV Agusta Motor (@mvagustamotor) May 16, 2017