Supersport, Superstock & Supertwin races taking place now.
Update 20:22 BST
Today's racing is now over, with Jessopp securing wins in the Supersport and Supertwin races, and Alastair Seeley bagging the Superstock crown.
The next race day is on Saturday with five races taking place throughout the day. Check back here on Motofire.com for all of the updates.
---
You can watch the races live online through the BBC, or follow the action here on Motofire via the live Facebook video feed below.
[fbvideo link="https://www.facebook.com/BBCSPORTNI/videos/1533714366640181/" width="688" height="433" onlyvideo="1"]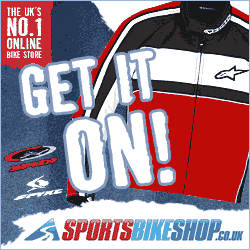 ---
RACE SCHEDULE
Thursday (Roads closed 5pm-9pm)
Race 1 – HEL Performance Supersport Race
Race 2 – Bayview Hotel Superstock Race
Race 3 – Vauxhall Supertwin Race
Saturday (Roads closed 9.15am-9pm)
Race 1 – Bet McLean.com Supersport Race
Race 2 – Anchor Bar Superbike Race
Race 3 – JM Paterson Supertwin Race
Race 4 – Vauxhall NW200 Superbike Race
Race 5 – CP Hire Superstock Race