Spy photos suggest a Duke 390-style battery street bike.
Several outlets are running with spy shots from BMH-Images reportedly showing a KTM electric naked motorcycle in test mule status.
What appears to be shown in the photographs is exactly as you would imagine a KTM 390 Duke with its engine swapped out for a massive battery and electrical motor to look like. It's certainly not pretty – test mules never are – but it's confirmation that at least one major manufacturer is taking the transition to electric powered motorcycle seriously.
KTM aren't any strangers to electric motorcycles of course – their KTM Freeride E made quite a splash when it was first introduced into the off-road market back in 2011, becoming the first major manufacturer to release a battery-powered production bike in the process.
Whilst the spy shots aren't all that revealing, what is interesting about this latest development is that it shows that KTM are looking into the possibility of producing a battery-powered bike with the easy to ride and street based focus of a 390 Duke.
And this would seem like the perfect package for a fun, simple and exciting town ride.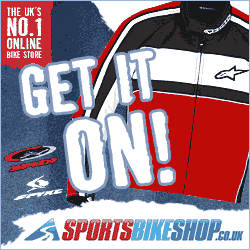 Source: Asphalt & Rubber