Honda racer has suspected broken leg after North West 200 qualifying accident.
John McGuinness was involved in a major incident during the final qualifying session for the Superbikes at the International North West 200 road race and has been taken to hospital with a suspected leg fracture.
After reportedly falling from his Honda CBR1000RR at a high speed corner – 20 minutes into qualifying – the session was immediately red-flagged and McGuinness was attended to course-side by medics. Once stable McGuinness was then taken by ambulance to Belfast hospital for further assessment.
Red flag @northwest200 was unfortunately John, he's conscious & is going to hospital with a suspected broken leg. Update when we know more.

— HondaRacingCBR (@HondaRacingCBR) May 11, 2017

Reports from the scene suggest that he was conscious before being placed in the ambulance and that his wife Becky was by his side as he left.
Despite the severity of the injury being unknown at this time, it's likely that 23-time TT winner will now miss racing at the Isle of Man TT this year.
---
UPDATE 17:34 BST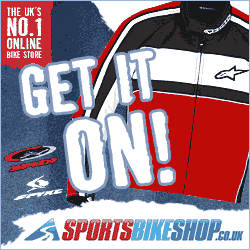 A statement from Honda has confirmed that John McGuinness has a suspected break to his right leg.
"Within a short time of the incident John was transported by ambulance to Royal Victoria Hospital in Belfast where he is currently undergoing treatment for a suspected broken right leg."
Honda Racing have also withdrawn Guy Martin from tonight's Superstock race as a precaution.