A medical surgeon from Derby, UK who was seriously injured when his KTM Supermoto 990's brakes failed wins in court appeal.
Andrew Baker was riding his KTM Supermoto 990 in Derby when his front brakes suddenly seized, flinging him over his motorcycle and onto the road. He suffered damaged fingers and a fracture of his left wrist as a result of the accident, which occurred in February of 2010.
Because of the issues surrounding the accident, Baker took KTM Sportmotorcycle AG to court – despite the bike being purchased second-hand in 2009 – claiming that the accident was caused by a severe defect in the motorcycle and that his injuries had 'handicapped his recreations, daily activities and his work'.
In 2015 – after a five day hearing – a Judge at Leicester County Court ruled in Andrew Baker's favour and awarded him £44,000 in damages, with the Judge stating that he was 'satisfied that the corrosion happened as a result of a design defect combined with faulty construction or the use of inappropriate or faulty materials, and that this corrosion was the probable cause of the brakes seizing'.
Naturally, KTM appealed against the decision on the grounds that there was no evidence that the corrosion [in the brakes] was caused by a defect in the motorcycle.
That appeal decision was finally rejected this week however, with Lord Justice Hamblen describing the bike as a 'recently-purchased, low-mileage motorcycle which had been properly serviced and maintained'.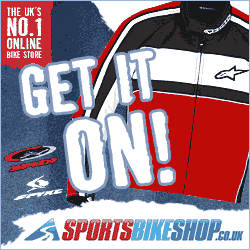 He then went on to clarify that the original Judge on the case was entitled to infer that there must have been a defect in the braking system of this particular motorcycle, and that the previous decision showed 'no error in law'.
All of which means that Mr Andrew Baker is now entitled to receive his £44,000 from KTM.
KTM removed the specific model in question, the Supermoto 990, from sale in 2013.
Source: Derby Telegraph