Indian are celebrating the fifty year anniversary since New Zealander Burt Munro took his Indian Streamliner to the Salt Flats of Bonneville. By taking an Indian streamliner to Bonneville.
There are probably some people who are unfamiliar with Burt Munro and his story, It's possible that there are people out there who haven't even seen 'The World's Fastest Indian' movie starring Anthony Hopkins. We know, crazy right?!
If you haven't, and have no idea what it is that we're talking about, then this little primer video from 1971 is for you:
(You can watch parts 2 and part 3 here).
And now, assuming that you've just added The World's Fastest Indian to your Netflix queue, let's continue.
To celebrate 50 years of Munro's epic land speed record attempt, Indian engineers have built a new 'fastest Indian', and they're bringing it along with Burt's Great-Nephew, Lee Munro to Bonneville to appear at this year's Salt Flats races.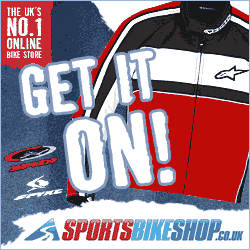 "Motorcycling is about shedding boundaries and limitations to go beyond the norm and there is no better example of that than Burt Munro" – Redi Wilson, Indian Motorcycle Marketing Director
Based around the modern Indian Scout, the run that the 'Spirit of Munro Scout' will make won't be part of any race – it won't even attempt to break Munro's record – and is nothing more than a pleasant marketing stunt.
But when the bike looks this good, and the story is this strong, we say why not?
Look at it. If you could get rid of the sponsor logos on the base of the fairing, it'd be even more beautiful.
And for those of you who know about Munro, know about Indian Motorcycles and are pretty certain that you've read something like this before? You'd be right…
Indian did something very similar back in 2013 at the very beginning of their new 'imagining' under Polaris.
If an idea was good the first time…
That was the introduction of a 'tribute' bike built by Jeb Scolman using the [then new] Thunder Stroke 111 engine that Indian had introduced with their range.
It's a stunning piece of work and as a bonus for anyone going to The Bike Shed show this weekend – it's been shipped over especially by Indian for display at the show.