The collection of motorcycles in the sale catalogue for Sotheby's Villa Erba auction is staggering.
On any other day, just one of these classic bikes being available for viewing, let alone purchase, would be news enough, but at the Villa Erba sale on May 27th, the quality of the collection of twenty bikes available is incredible.
The collection, named 'Moto-Icons: From Café Racer to the Superbike' features race-winning motorcycles like a 1957 Gilera 500 raced by Derek Minter, John Hartle and Phil Read through to 'Moby Dick', a 1928 Brough Superior SS100, tuned by George Brough himself and written about by Motor Cycling Magazine in 1931 as 'the fastest privately owned machine in the world'. 
It's suspected to reach around €600,000 when it hits the auction room floor. If it does, it will be the most expensive Brough ever bought at auction, beating the sale of a rusty 1932 Brough Superior BS4 last year.
"Moto-Icons is without question one of the finest motorcycle collections ever offered at auction" – RM Sotheby's
Also on sale is a beautiful MV Agusta 500, owned by Giacomo Agostini himself.
As one of only six replica machines in existence, it was produced for Agostini in honour of his 7 successive 500cc World Championship titles.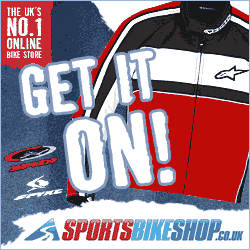 If that is a little too rich for your tastes, how about this 1919 Indian Board Tracker – expected to fetch around €60,000 – which is stated as being among the first generation of motorcycles ever built?
Beautiful.
And there is over a dozen more to oogle at over in the Sotheby's catalogue.