55% of Honda India sales come from Shine, Livo and Hornet motorcycles.
April figures generally seem to be a good thing for manufacturers, with brands from all across the globe registering strong sales numbers as the world moves into what is traditionally 'bike season' – not because of weather, but because new machines are finally becoming available in showrooms after their end of year announcements.
As India surpasses China as the country to beat in terms of two-wheels on the ground, Honda India have posted figures this week that shows them becoming number two in the market – behind Hero Motorcorp – but tellingly, ahead of Bajaj.
In April for 2017, Yadvinder Singh Guleria, Senior Vice-President of Sales & Marketing for Honda Motorcycle & Scooter announced that sales of the company had risen by 22% in April.
Bajaj's sales are reported to have dropped by 19%.
"We were able to liquidate almost all of our BS-III vehicle stock. Since dealers were left with no inventory for most models, we re-furnished the products in the network quickly"
Honda say that the reason for such a strong performance was a well-managed transition into the new emissions standard – BSIII – with the company managing to sell most of their old stock before the March 31st deadline.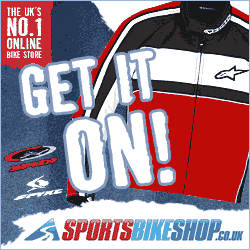 A whopping 55% of the sales for the company within that month where down to their Shine, Livo and Hornet models (all sub 250cc motorcycles), with the Shine in particular becoming standout model for them, becoming the entire 125cc leader within the region.
Source: Business Standard.