We spent the night shooting the breeze, chewing the fat and doing other, less idiom'atical things at the Bike Shed London show.
It's that time of year again, and with the last weekend of May upon us, we get all excited about the Bike Shed custom motorcycle show and head on down to London for our yearly lesson in motorcycle cool.
Having expanded into another series of rooms at Tobacco Docks, this year's show feels wider and more varied than any that have gone before. There's certainly more manufacturer and 'big brand' involvement with showings from Indian, Yamaha, Honda, Ducati, Ohlins and various others all looking to see if they can caché in by association onto some of the Bike Shed vibe. But it doesn't feel any less 'hip' than any of the previous shows, and the extra space does allow for the machines to breathe a little. Although there are a LOT of bikes this year and they've really filled the space.
We have to admit to not spending as much time as we would have liked perusing the metal and generally getting under the skin of the builds on display – we went on press night and instead of walking around and taking time like a 'punter', we were dragged from pillar to post by conversations with old friends and business acquaintances looking for a few minutes of our time – so what follows isn't our 'pick of the bikes' or a list of our 'top ten builds'.
It's just a pretty solid look at the type of machine on display and should offer you a flavour of this year's event.
And you should go. Seriously. A show with this kind of atmosphere and general 'joy for biking' is rare on Britain's shores, and with the sun shining, music playing and bikes to peruse, there probably isn't a better thing that you could do this weekend.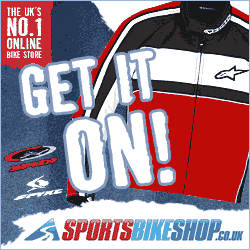 ---