BMW Motorrad unveil their latest concept two-wheeler at the Concorso d'Eleganza Villa d'Este and it shouldn't be ignored.
Earlier this week at the annual Concorso d'Eleganza Villa d'Este on the shores of Lake Como in Italy, the motorcycle division of BMW revealed their latest in a line of concept vehicles.
Following in the tyre prints of bikes such as the Concept 90 and the Concept Roadster, it's easy to dismiss the Concept Link as 'just another design exercise', but it would be foolish to think along those lines. Why? Because the Bavarian manufacturer has a habit of making their Concorso d'Eleganza concepts real.
In 2013 when the Concept 90 was unveiled the motorcycling world was a different beast. Café Racer culture wasn't quite the mainstream staple as it would seem to be today and in fact the whole R 90 S hommage felt – certainly by the mainstream, print press here in the UK at least – to be a little too left field and 'trendy' for a production motorcycle.
Jump forward a few years and we're now in an environment that sees multiple versions of the Concept 90 derived R nineT for sale and they're all doing very nicely, thank you very much.
The following year BMW got everybody excited with the Concept Roadster… Then in 2015 it arrived in production form as the R1200 R (and its variants).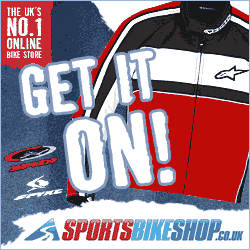 A year after that and the Concept 101 appeared. The K1600B Bagger will be released as a 2018 production model next year.
Then – last year at the same event – the R5 Hommage was unveiled. With Triumph's Bonneville Bobber being such a commercial hit, what are the chances of an R nineT Bobber being introduced before the end of the year?
You see where we're going with this.
So here is why the new Concept Link matters…
Head of Design for BMW Motorrad, Edgar Heinrich has this to say about the new electric scooter,
"The Concept Link stands for a new understanding of urban mobility. It links the digital and analogue world and places the focus on the rider and his mobility needs. In the way it links functionality and digitalisation it performs both as a means of transport as well as a communication device. 
For me the BMW Motorrad Concept Link, with its timeless and reduced style, is more than a concept – it is rather a symbol for a new era."
We are living in a world where engine (motor) characteristics are going to matter less and less with the new breed of electric vehicles. Yes, it's sad and yes, we love the feel, sound and general allure of an Internal Combustion Engine (ICE) but with electric motors generally all producing the same feel and vibe, the fact of the future is that other aspects of a vehicle design are going to matter more and more.
Don't want to take my word for it? That's OK. Here are car design luminary and electric motor advocate Henrik Fisker's thoughts on the subject,
"Design is going to be increasingly important, when you move to electric vehicles, you're not interacting anymore with a complex mechanical gasoline engine where the engine noise and response varies extremely from different car companies. So I think values from buyers in the future are going to shift.
"We're all going to expect fast acceleration, instant torque that we have in acceleration – but we're going to start looking at other ways to entice the buyer. Exterior and interior design. The user interface. The ride and handling."
The press release for the BMW Motorrad Concept Link is a lesson on how to write design-forward prose.
Quotes like 'Contrasts are deliberately played on in conjunction with the clear shapes of the BMW Concept Link to give it a powerful and impressive appearance' and 'The resulting expressive power of the vehicle is absolutely new for BMW Motorrad and breaks with all conventional viewing patterns' feature far more prominently than anything that references the motor technology.
In actuality, the the only thing highlighted on a similar vein to the design aesthetic is what BMW refer to as the 'connection between rider, vehicle and environment'. You and I know this better as the 'bells & whistles'.
Digital equipment will look at keeping the rider in touch with their bike and surroundings using connected apps and making extreme use of available data.
In BMW's words, 'the Concept vehicle knows what's in the rider's calendar and therefore his next destinations. As a result it can plan the fastest or most scenic route and even select the most suitable music if required.'
Then there are the interfaces between rider and machine. Instrument clusters will be removed and instead speed, navigation and battery information will all be projected onto the windshield; technology that BMW already make use of within their four-wheeled segment.
As electric vehicles become more and more common. And as, concurrently, the majority of customers become less and less interested in 'engine' performance and more interested in whether their vehicle can connect to their phone and play their music via bluetooth or not, we are moving into a world that BMW have attempted to predict with their Concept Link.
As Henrik Fisker so eloquently put it, 'values from buyers in the future are going to shift' and the 'intelligent' and 'connected' elements of the Concept Link are coming to entice you sooner than you think.