Through a partnership with Vestiaire Collective, luxury clothing brand Belstaff are selling ten classic jackets from the 1960s and '70s collection.
To co-incide with the Scottish Six Days Trial – the world's oldest motorcycle event – that inspired the brand's signature 'Trialmaster' jacket, Belstaff have raided their archive and have made ten of their 1960s and 1970s jackets available to purchase through the luxury 'pre-owned' store Vestiaire.
But you're going to need some pretty, pretty deep pockets.
The most rare, and most expensive Trialmasters, showing signs of age and some wear, are in hard to find red wax, and are up for sale at upwards of £1,600.
For those of us with an interest in fashion and style developments, the twenty year span of the jackets available illustrate the small changes in Belstaff's classic styling over the years.
"In the 1970s, to look more modern, the brand switched to horizontal chest pockets, a change from slanted pockets of previous decades; the lining and protective patina remained the same."
Some of the jackets have added details from previous owners, with Goodyear and BSA patches adding to the overall aesthetic.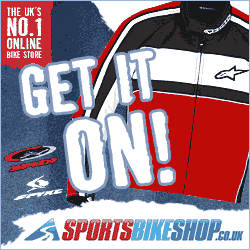 "What we really wanted to share is both Belstaff's sense of history and its spirit of adventure, which has always been encapsulated by those that have worn it," says Belstaff creative director Delphine Ninous.
If this is your kind of thing, the jackets are up for view at Belstaff's flagship store in London or online at the Vestiaire Collective.
Source: NYMag