Chilling out and surfing the internet is standard business here at MFHQ.
We love the weird and wonderful virtual world. Every now and then we like to veer off wildly into other things, today it's the ever growing community of race quadcoptering.
The folks in BMW marketing team have clearly identified that "drones" are now cool. That must've been an intense meeting.. But although we jest, whatever else happened in that meeting, they did eventually decide to hire the drone community's hottest property.
Meet Mr Steele. He's a painfully cool über geek hipster who makes vlogs (we already know there are two kinds of people, those who vlog and everyone else!) Oh and he flies quadcopters so… so… well.
If you're not aware of the latest advancements in the world of small flying stuff, what we're talking about here are essentially 70mph drones with cameras, flown in order to capture what is called FPV or First Person View.
In this video not only do you get the cool footage from the extremely agile drone, you also get the bonus of seeing behind the scenes of a cool car commercial. The recently launched but bizarrely named BMW 1er, one er, oneeer, whatever it is.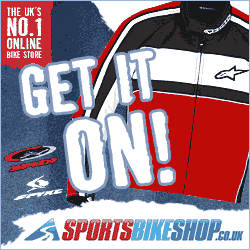 Here are some stills from the Mr Steele BMW 1er commercial.
And here is the official commercial, which by comparison is thoroughly dull despite costing a squillion (actual large number) times more than the GoPro footage of Mr Steele.
Enjoy. We're sorry if it made you feel sick.