Here's your chance to own an entire museum's worth of classic (and some not so classic) Italian motorcycles.
The Cor Dees Laverda Motorcycle Collection consists of half-a-century's worth of 81 motorcycles, scooters and mopeds ranging from 1950 through to the year 2000.
It's a treasure-trove for lovers of the North-Italian marque, comprising as it does a range of motorcycles stretching from a 1950 75 Turismo (one of the first production Laverdas ever built) through to historic racing bikes like the 1975 Laverda 750 SFC that won the Belgium championship and even a 1987 prototype 125cc that was ridden by Allesandro Gramigni.
But now it's all up for sale and available to purchase.
Before you go sharpening your auction paddles and checking the savings account for funds though, there's a catch…
Anyone wishing to get their hands on a particular machine will have to buy everything else as well.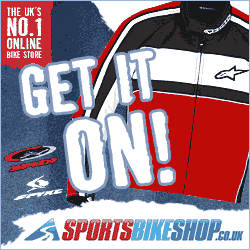 Yes, that's right. The whole museum is up for sale as a SINGLE. JOB. LOT.
And there is a lot.
The full list of machines is below, but that's only part of the sale of course, because along with all of the bikes comes their paraphernalia; manuals, brochures, books and even the original, 400kg, 4m wide marble entrance sign to the Breganze factory is included.
What's it going to cost a prospective buyer? As is usual with this kind of thing, if you have to ask, you can't afford it.
But if you're interested in making an offer, head on over to viathema.com where they have all of the details and the email address you need to send your proposal to.
And for more pictures of the entire collection, photographer Phil Aynsley has a fantastic set of images.
Oh, and if you're reading this, and you do win an entire museums' worth of Laverda bikes, let us know… We'd love to come and see your new garage!
The Laverda Motorcycle Collection
Laverda Racing
1952 Laverda 75 Mi-Ta
works racer – sandcast engine
1954 Laverda 75 Moto-Giro
Marcello Danna – 1954 Motogiro d'Italia
1955 Laverda 100 ISDT
Six-Days – to be restored
1956 Laverda 100 Mi-Ta
Milano Taranto replica
1972 Laverda 750 SFC
8000 batch – Ceriani 4LS – to be restored
1973 Laverda 750 Side
sidecar racer – factory SFC engine
1975 Laverda 750 SFC
1976 Belgium Champion
1975 Laverda 1000
spaceframe works endurance racer
1975 Laverda 1200
Franz Laimböck Monocoque racer
1978 Laverda 500 Formula
Mk2 – one of 75 – Laverda Cup
1982 Laverda 125 Cup
one of 80 – Laverda Cup
1987 Laverda 125 GP
only existing machine
Laverda Prototypes
1971 Laverda 1000
Milano EICMA motorshow – prototype
1980 Laverda OR 500 Atlas
prototype
1986 Laverda OR 600 Atlas
prototype
1986 Laverda 668 Cruiser
prototype
1989 Laverda 668 Hidalgo
prototype
1989 Laverda 700 El Cid
prototype
Laverda 75
1950 Laverda 75 Turismo
one of the very first Laverdas
1951 Laverda 75 Turismo
ex Massimo Laverda
1952 Laverda 75 Tarantina
1953 Laverda 75 Normale
Laverda 100
1955 Laverda 100 GT
1955 Laverda 100 Sport
1956 Laverda 100 Sport
1958 Laverda 100 GT
1958 Laverda 100 Sport Lusso
Laverda 49, Laverdino & Scooter
1958 Laverda 49 4T Sport
1958 Laverda 49 4T Turismo
1959 Laverda 49 Scooter
production number 17
1961 Laverda 49 Scooter
1962 Laverda 59 Scooter
new – 188 miles only
1963 Laverda 49 Scooter
1963 Laverda 49 Scooter
1966 Laverda 49 2T Moped
1966 Laverda 49 2T Moped
Laverda 200
1963 Laverda 200
first production year
1971 Laverda 200
last production Laverda 200
Laverda 125
1966 Laverda 125 America
1966 Laverda 125 Sport
1966 Laverda 125 Trial
new – 12 km only
Laverda 650 & 750
1968 Laverda 650
production number 17 – May 1968
1970 Laverda 750 S
to be restored
1971 Laverda 750 SF
1972 Laverda 750 SF
1973 Laverda 750 GTF
1973 Laverda 750 SF1
1974 Laverda 750 Polizia
Allessandria police
1974 Laverda 750 SF2
1977 Laverda 750 SF3
to be restored
Laverda 1000 & 1200
1974 Laverda 1000 3C
1977 Laverda 1000 3CL
1977 Laverda 1200
to be restored
1980 Laverda 1000 Jota 180
1981 Laverda 1000 RGS
Executive panniers & fairing
1982 Laverda 1000 Jota 120
1982 Laverda 1200 TS
1983 Laverda 1000 RGA
1989 Laverda 1000 SFC
wire wheels – 2000 km
Laverda Enduro & Cross
1974 Laverda 250 2T Chott
1974 Laverda 250 2TR
1978 Laverda 250 LH4
1982 Laverda 125 LH3
Laverda 350 & 500
1978 Laverda 500
1980 Laverda 500 Montjuic
Mk2
1980 Laverda 350
Laverda 125
1978 Laverda 125 LZ
1983 Laverda 125 Sabbia
NOS
1983 Laverda 125 LB Sport
1984 Laverda 125 LB1
1985 Laverda 125 Navarro
one of approx 20 – NOS
1988 Laverda 125 Custom
1989 Laverda 125 Toledo
300 km only
1991 Laverda 125 Lesmo
140 km only
Laverda Mopeds
1983 Laverda 50 Pippo
1985 Laverda OR 50 Atlas
1989 Laverda 50 Gaucho
NOS
Laverda Offroad
1987 Laverda OR 600 Atlas
Laverda Zanè production
1995 Laverda 650 I.E.
1997 Laverda 668 Diamante
1999 Laverda 750 Formula