You wait ages for one anniversary speed record bike to show up, and then two come at once.
This year, at the Isle of Man TT – weather and circumstance permitting – we're expecting to see some record breaking laps, with riders looking to beat Michael Dunlops average of 133.926 mph around the mountain course. But sixty years ago, things were slightly different.
In fact, it was exactly sixty years ago that Scottish rider Bob McIntyre raced his four-cylinder Gilera at the 1957 TT, grabbing an 'oh so close' 99.99 mph on his very first lap and just missing out on the then – almost mythical – 100mph average lap speed.
This was no small feat however, and was still 0.6 seconds faster than the previous lap record set by Geoff Duke in the 1955 Senior TT Race.
But that was on a full tank. And for the next lap, the 100 mph record was shattered by McIntyre and his Gilera with an incredible 101.03 mph.
Why are we telling you this? Well, to celebrate this historic achievement, Avon Tyres are taking this beautiful replica over to the Island this year, and they've even gone to the lengths of recreating the tyres that were on the bike at the time to mark the occasion.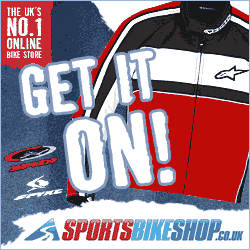 Plus our earlier Indian post has made us realise that we're a sucker for dustbin fairings – as you can probably tell.