Almost every category of motorcycle and two-wheeler is down on February.
Unless you were selling Trail or Enduro bikes, the month of March was a pretty lousy one for new bike registrations here in the UK.
The off-road category was the only one to show an increase on the previous month with a 9.6% growth. Whilst the next 'best' performing type of motorcycle registration was the 'Naked' category with a drop of 4.2% compared to March 2017.
Once again the biggest hit were the 'Supersports' with a whopping 28.2% drop over the previous calendar month. And March has three more days than February too!
Elsewhere there is a little good news for certain makes and models.
The Triumph Bobber recorded 129 new registrations for February – and that was with it only just hitting the showrooms.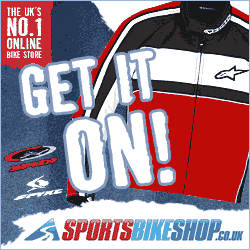 And once again, BMW are shifting the units with the S1000XR (198) and R1200GS (372) being amongst the top three, highest registered models. Honda's perennial PCX125 was in third (259).
Top Ten Manufacturers by Brand for March 2017 (UK registrations)
Honda: 2,904
BMW: 2,101
Yamaha: 1,666
Triumph: 1,539
Kawasaki: 1,156
Harley-Davidson: 798
Ducati: 581
Suzuki: 481
KTM: 435
Piaggio: 399