Being a motorcycle thief is never a good career move. But being a motorcycle thief whilst Bane is in the vicinity? Oops.
Movie star Tom Hardy is known for his nuanced – often mumbling – hardman performances, but now he's shown that he's got the moves in real life too.
Yesterday, reports from onlookers in Richmond, London told how Hardy chased down a thief who had stolen a moped  – running through gardens and across a building site – before proudly announcing, "I caught the c**t!"
Reports say that the moped thief had crashed the stolen bike into a parked Mercedes before running off, which is when Tom Hardy made his move.
Once he had taken the thief to the ground, he apparently hauled him into a bus stop before searching him for weapons and checking his ID.
One source from the scene claims that Tom said: "This little shit nicked something and now he's got himself a ­broken leg."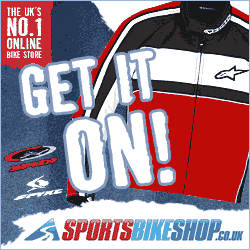 Bane is now basically Batman.
Source: The Sun