Can there really be such a thing as a 'factory custom'?
Okay, before we get started, I feel that I should offer some full and frank disclosure. I have an awkward relationship with Triumph Bonneville-based machines. There, I said it.
I've always found the modern Bonneville to be underwhelming when ridden, a little flighty at the front end and – if I'm being perfectly honest – just a little boring. And then there was that time that I wrote off a 2014 Triumph Bonneville Scrambler in a field at Goodwood Revival whilst pretending that I was Steve McQueen. In fact, the less said about that moment the better.
But something about Triumph's new for 2017 Bonneville Bobber has made me forget all about my previous experiences. It is – in a word – fantastic.
Before it was first introduced at the trade-shows towards the end of 2016, we had already known that a Bobber-style motorcycle based around the Bonneville platform was on the drawing board at Triumph HQ in Hinckley, Leicestershire. In fact, Triumph had already run a small, in-house competition as far back as 2014 that saw a 'bobbed' bonnie take away the prize, and ever since then spy shots had been popping up in our feeds revealing iteration after iteration of what would become the Bobber. It felt like there weren't any surprises left.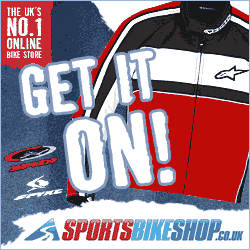 So how was it then that we all felt so driven to comment when it finally broke cover?
In a word, it's because Triumph's Bobber design is 'divisive'.
First off, there were those who instantly questioned why an old, revered British firm such as Triumph were producing a machine based around a style of bike almost exclusively popularised in America – conveniently forgetting that Triumph in it's current incarnation have produced a whole range of 'cruiser' motorcycles that already fit into this category.
Then, on one side of the thin, Twitter fence came the old guard of custom motorcycle aficionados who flat-out refused to acknowledge that a 'custom looking' machine could ever be produced within a manufacturer's factory and be regarded as legitimate. On the other side, peeking out from within their Instagram-filtered bubble visors, were the 'new wave' custom heads who felt that their aesthetic had simply been pilfered and pillaged for corporate gain.
The rest of us stood somewhere in-between, acknowledging the new machine for what it aims to be – a pleasing to the eye, laser focused, single-seat motorcycle that somehow manages to straddle the line between both form and function perfectly.
If the traditionalists spent time getting under the skin of this machine then they'd perhaps realise that Triumph have done everything possible (within this modern world of rules and regulations) to keep both the old guard and the older custom biker happy – with their nods to traditional componentry and a 'hard-tail' look that harks back to the golden-age of motorcycling across both sides of the pond.
And the newly-nurtured custom builder, having studied the bike for a moment or two, will see a solid base for future customisation that – whilst borrowing heavily from an already popular style – shows great promise for further exploration and for building upon.
And – again – for the remaining middle ground, there's the promise of a brand new, modern machine with that excellent Bonneville T120 engine; equipped with all of the latest technology such as ABS and switchable rider modes.
So that's the design and market positioning sorted then. But how does all of that translate to the road?
First feelings prove positive. Even with the fully-adjustable seat back in it's farthest notch, the riding position isn't as 'foot forward' as you may expect from a machine leaning so heavily into a cruiser-ish vibe. There's none of that foot-fumble that so often arrives when first straddling a cruiser and the bars feel natural and well-placed. A quick moment to get familiar with the controls (yep, everything is where it should be) and then it's a slight reach down, underneath the fake carbs that actually house the fuel injectors, a turn of the key and we're ready to go.
The engine note – channeling the exhaust down through the twin, slashed tips of the steel pipes –  is throaty enough to be pleasant without being anywhere near obnoxiously too loud to annoy the neighbours. But what really hits home is how comfortable and inviting the Bobber engine feels at tickover. Often a bike in the bobber mould can feel intimidating on first sight; not necessarily in a bad way, but sometimes there's an 'exciting kind of scary' that arrives with the first burble of a machine. This nervous anxiousness isn't present here. There's no momentary pause as I compose myself for the first twist of the throttle, the Bonneville Bobber already feels like home.
A turn of the right hand and the re-tuned T120 engine burbles further into life, providing plenty of low-down torque that makes setting off a breeze. For those people considering a Bobber for a commuting machine, you'll be pleased to know that its characteristics from the engine department are more than suited to that specific task; as long as you're comfortable flicking up and down the short, earlier gears.
But we didn't come here for stop-and-go jams, or to spend our few hours with the machine stuck between the German whips and double-decker buses of town traffic, we came here to stretch out.
The first roundabout leading out into the Cambridgeshire country roads would provide the earliest opportunity to really open up the throttle and to raise the smile quota. So after a quick check behind to make sure that nobody has mistaken me for an fat man on a bumbling, empty throated classic, I drop the wrist.
I am now very much a fat man on a modern motorcycle. And it's glorious.
The ride-by-wire throttle provides excellent control of the power delivery – speed is instant and smooth and I'm soon moving through the lower gears before settling into a nice cruising speed. The truth is that if you're riding this in town, you'll probably be making a lot of use of the lower gears – and a feathered clutch – to maintain your trajectory, but once onto the open road it's a case of finding your groove and settling down for the ride…
…and what a ride!
Having read a few of the early test reviews that appeared immediately after the international launch, I was already more than prepared for a soft and comfortable, yet nimble motorcycle. But secretly I had also thought that a lot of this early feedback had come from riders that weren't all that familiar with the more foot-forward, knees-to-the-breeze style of riding that a bobbed bike usually provides, and I had wondered if it was just a case of the bike being an unexpected and pleasant surprise that had garnered such praise.
After the first sit down, and having noticed that the pegs and bars were far more 'regularly' placed than most of the cruisers I have ridden, I should have been ready for a change of perspective, but it was only after the first few sweeping bends that it dawned on me; those early road testers weren't impressed because it rode better than their lowered expectations, they were impressed because it handles excellently. Not just for a Bobber, but for any kind of motorcycle.
The ride feels incredibly planted, instantly dismissing my earlier recollection of Bonnevilles feeling too light at the front, and as I head into a set of long, sweeping corners I take advantage of the open road ahead, grab another handful of throttle and attempt to scrape the pegs. Flicking from right to left, the amount of ground clearance on a machine as low down as this is unexpected. Switching from left to right, my heel reaches the road before there is any sign of metal scraping. With a long straight ahead of me I continue at a pace and settle down for a good few minutes of comfortable cruising.
Only this is Britain and the potholes on the road ahead have far more nefarious intentions.
The rear suspension – which has been cleverly situated underneath that beautiful, floating seat unit – takes the bulk of the undulations without issue, but with my considerable frame loading up the rear there are occasions when the 3″ of suspension travel fails in keeping me from jarring out of my seat. Whilst I'm not totally willing to disclose my exact weight to you in the pages of this website, I do think that it's fair to say that I am slightly heavier than the average UK male, and that most people riding the bobber down the same stretch of road would have received less movement than gravity dictated for me. As I contemplate the need to lose a few pounds, I notice that the long straight of road is closing down into a smaller, even more bumpy track and I begin to brake.
Stopping the Bobber is taken care off by a twin-piston, floating Nissin caliper seated over a single, 310mm disc, and whilst it's certainly enough for most riding, the way in which you feel encouraged to throw the Bobber around isn't backed-up with confidence in the braking department. There were just a few too many times on my ride where a squeeze of the brake migrated into a full-on, four-finger grab, and whilst the single disc may fit in with the minimal aesthetic that Triumph have aimed for, a little bit of extra help upfront wouldn't have gone amiss.
But this almost feels like nit-picking at this juncture, because given fifteen minutes of familiarity, any decent rider worth their salt would know to minimise the issues by anticipating the holes in the road and compensating for any shortage of stopping power. Maybe Triumph have done too good a job of raising expectations that I'm just assuming perfection by this point?
As we stop by the side of the road to shoot some more video, I wander around the bike a while looking for tiny, little details that I may have missed. It proves ridiculously easy to overlook a lot of the work that has gone into the Triumph Bobber, especially where their designers have looked into cleaning out the lines and hiding away all of those fiddly little pieces of electronics and machinery that you just assume need to be untidily housed within a modern motorcycle.
Triumph have managed to hide specific parts of electronics behind fake bits and bobs that do the job of looking like an older machine whilst still providing all of the modern conveniences.
A second – and then third – look at those sweeping, metallic tubes reveal that the pipes actually get rerouted into the catalytic converter underneath the engine block before finding their way out back through the rear; all without at any point ruining the single, tubular style of the exhaust system. This is clever stuff. If it had been built by a small team of builders in a shed outside of Somerset we'd be calling them custom motorcycle geniuses.
Clever too is the master cylinder for the rear brake, hidden behind what looks like an engine cover, also cunningly crafted is the battery box (although plastic) that looks as if it's come straight out of a 1950s workshop. And are those carburettors on either side just behind that sculpted tank? No of course they're not, they actually hide the fuel injectors.
Which all brings us to the biggest unanswered question of all.
We know that the Triumph Bonneville Bobber is a good motorcycle. In fact, having spent a day or so with it, I'd go so far to say that it's a great one. After my experience of it on the road and after riding it through both sun and rain, I can attest to it even being a comfortable bike that I'd happily take on longer road trips (although one point of note here, at just over nine litres, the tank is bloomin' tiny. And we reckon you'd be lucky to get any more than ninety miles between fill-ups if you'd been doing anything close to the spirited riding that it encourages you to do).
But…
Does it matter that it's not really a custom in the purest sense? Absolutely not.
It certainly looks like one. There is no way on Earth that this bike would look out of place at either a local biker's cafe or the poshest, trendiest restaurant in Shoreditch (we're looking at you Bike Shed), and it would be a particularly, pedantic person that would eschew your choice of motorcycle at either of these establishments based simply on the fact that it was 'new and fresh from the factory'.
So where does that leave us?
The honest-to-God's truth is that if I was offered £10,500 to spend on a custom motorcycle, and was concerned that didn't have the time nor technical ability to care for, and lovingly nurture along, what would almost undoubtedly be a temperamental – albeit 'characterful' – bike then I'd seriously consider putting down that list of builders I had collated from months of browsing Bike Exif and taking a look at the Bonneville Bobber and its accessory catalogue instead.
The way I see it, I'd then have a respectable machine – with warranty and dealer support – and I'd also have the opportunity to 'make it my own' over the coming months and years. And I can't help but remember that Dutch from the Bike Shed once said to us at Motofire that 'there is nothing less cool than a broken down motorcycle'.
If that's true then I honestly don't see why anyone would not choose a Triumph Bonneville Bobber for their ride and to arrive at their destination in style.
---
SPECIFICATIONS:
ENGINE
| | |
| --- | --- |
| Type | Liquid cooled, 8 valve, SOHC, 270° crank angle parallel twin |
| Capacity | 1200 cc |
| Bore Stroke | 97.6 / 80 mm |
| Compression | 10.0:1 |
| Max Power EC | 77 PS/ 76 bhp (56.6 kW) @ 6,100 rpm |
| Max Torque EC | 106 Nm @ 4,000 rpm |
| System | Multipoint sequential electronic fuel injection |
| Exhaust | Brushed stainless steel 2 into 2 twin-skin exhaust system with brushed stainless silencers. |
| Final drive | Chain |
| Clutch | Wet, multi-plate assist clutch |
| Gearbox | 6-speed |
CHASSIS
| | |
| --- | --- |
| Frame | Tubular steel cradle |
| Swingarm | Twin-sided, tubular steel |
| Front Wheels | Wire 32-spoke – Steel Rims. 19 x 2.5in |
| Rear Wheels | Wire 32-spoke – Steel Rims.16 x 3.5in |
| Front Tyres | 100/90-19 |
| Rear Tyres | 150/80 R16 |
| Front Suspension | KYB 41 mm forks, 90 mm travel |
| Rear Suspension | KYB monoshock with linkage, 76.9 mm rear wheel travel |
| Brakes Front | 310 mm disc, Nissin 2-piston floating caliper, ABS |
| Brakes Rear | Single 255 mm disc, Nissin single piston floating caliper, ABS |
| Instrument Display and Functions | LCD multi-functional instrument pack with analogue speedometer, odometer, gear position indicator, fuel gauge, range to empty indication, service indicator, clock, 2x trip, average & current fuel consumption display, traction control status display, Cruise control & heated grip ready – controlled by a handlebar mounted scroll button. |
DIMENSIONS & WEIGHT
| | |
| --- | --- |
| Width Handlebars | 800 mm |
| Height Without Mirror | 1025 mm |
| Seat Height | 690 mm |
| Wheelbase | 1510 mm |
| Rake | 25.8º |
| Trail | 87.9 mm |
| Dry Weight | 228kg |
| Tank Capacity | 9.1 l |
FUEL CONSUMPTION
| | |
| --- | --- |
| Fuel Consumption ** | 4.1 l/100km |
| CO2 figures ** | EUR4 Standard: 98 g/km**CO2 and fuel consumption are measured according to regulation 168/2013/EC.  Figures on fuel consumption are derived from specific test conditions and are for comparative purposes only. They may not reflect real driving results. |