Suzuki Motorcycle India reach the production milestone of its three millionth two-wheeler at its Indian factory.
We've spoken frequently here on Motofire about the sheer size of the motorcycling market in India, but nothing quite hits that point home like an announcement from a Japanese manufacturer with regards to their volume of production.
In a statement released this week, Satoshi Uchida, the Managing Director of Suzuki Motorcycle India, announced that the three millionth motorcycle has been produced by the company,
"We are delighted to have achieved this remarkable feat which stands as a testament to the continued customer confidence and support & dedication of our employees, dealers and suppliers."
"Our vehicles have gained immense popularity by fulfilling our commitment to quality across markets. We have witnessed a rapid growth since the past few years and we are confident about further reinforcing our position in the market,"
Suzuki's presence in the region has been buoyed by the success of the Gixxer series of bikes – as well as other, smaller capacity scooters, and the factory in Guragon, Haryana, which currently produces around 540,000 bikes a year , is now looking to increase production even further.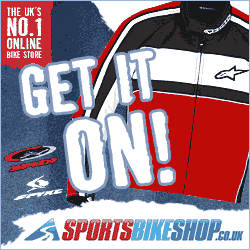 Along with the announcement of the production milestone, the company have also stated that they're actively pursuing an increase in production to help 'raise operational benchmarks'.
Source: Economic Times