After a year of regrouping, revaluating, and reengineering, the independent Belgian-owned team will be back and fighting for honours.
Last year, the Saroléa team brought two riders and two stunning machines to the Isle of Man for the TT Zero electric race and anticipation was running high. We spent time with the guys on the island at the launch and were so impressed with both the bike but also their approach to the race that we quite openly hitched our colours to their mast, and were really excited to see what they would achieve come race day.
Sadly, race day ended in failure before the race had even had a chance to begin.
This year though, Saroléa have announced that they're back.
Once again riding the SP7 carbon and electric motorcycle will be Dean Harrison, he's an experienced road racer who knows the Mountain course well, but what about the bike? Will it hold up to the rigours of raceweek?
Saroléa say that the SP7 has developed considerably over the interim period and that a great deal of innovation has taken place. And to preempt similar issues to last year, all of their procedures have been tightened, much work has been done on the dyno bench and the bike has been subjected to a rigorous testing programme – on and off track.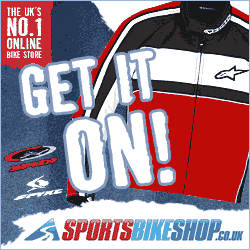 This year's preparation has been more intensive than ever before and Saroléa will be going to the TT confident that the work they have been carried out will reap dividends. – Saroléa
Quoted in the press release sent out by the team, Dean Harrison seems (as expected) confident – even despite last year's disappointment,
Dean Harrison
"This is my fifth year at the TT and the second time I will be riding the Saroléa… Since last year, the team have made significant improvements to the SP7 and so I am excited to find out what they have done. The SP7 bike is heavier than a conventional bike, so it's going to be physically more demanding, but I am in good shape and I ready for this challenge. My aim for this year is a podium and I cannot see any reason why that may not be possible."
With the Honda Mugen Shinden giving pilot honours to both John McGuinness and Guy Martin this year, it's going to a fascinating race – and if Saroléa are looking for a podium finish that isn't the third step, then they've certainly got their work cut out for them.
But Saroléa have plenty of fan support and goodwill on their side, incredible technical ability (from both bike and rider) and one of the most beautiful electric superbikes around, and with the echoes of the less-than-complimentary commentary team from the local Isle of Man radio stations reverberating in their ears, this year they're coming back with a point to prove.
Not long to go until we find out…
---
To commemorate this year's IOM TT, Saroléa are offering fans and supporters the possibility to purchase a limited edition illustrated print.
Each print will be numbered and available for sale at the TT and from their webshop.