We're not ever going to apologise for our passion towards all things custom motorcycle on Motofire.
Nor will we ever say sorry for being huge followers of the builds of Roland Sands. And if you are expecting us to be specifically derogatory towards BMW and the many R nineT variants then you're very much mistaken.
All of which means to say that when Bike Exif post the details of Roland Sands' latest BMW R nineT build, we're bound to want to let you know about it.
So take a look at the photo above, get excited and head over to Bike Exif for all of the details.
Yes, it's almost entirely illegal for street use, and yes, Roland does have a great sense of humour…
"It's a concept board tracker build," says Roland. "No front brake. No kickstand, no lights, and completely inconvenient for everyday use—outside of the fact it's a BMW, and will fire up every time and run forever."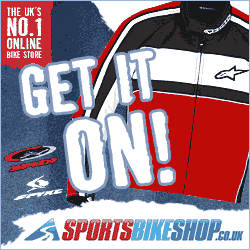 But is it actually any good on the road? "It's a blast. It's quick and steers well, you just have to watch your ass with no front brake…and with that I've opened myself up for some solid stage dive commentary!"
Source: Bike Exif