Ignore the critical reception and the chat about Hollywood whitewashing characters, this is the real question we should be asking about the Ghost In The Shell movie.
When Honda released the NM4 or 'Vultus' a couple of years ago at London's ComicCon, they knew exactly what they were doing. That manga-inspired bike/scooter machine wasn't supposed to appeal to the regular two-wheeled crowd – those same people who complain about 'the lights looking funny' on the newly refreshed variant of their favourite machine – it was looking to be gazed upon and revered by a whole new mindset.
Which it did – the booth was crowded when we visited it during the time – but despite some reasonable reviews, it never translated into sales.
Part of the problem was that it was never really the Akira-styled bike of many people's dreams. It was close, but it fell just short, with it's feet forward riding position and lack of real dynamism.
All that seems to have been solved for the recent Ghost In The Shell movie however.
In this video – released on Honda's Japanese YouTube channel yesterday – two of the fabricators responsible for taking the NM4 Vultus and transforming it into the neo-Tokyo-esque motorcycle that Scarlett Johansson rides in the movie, discuss their motivations and detail a little of the work that went into producing the five versions for the film.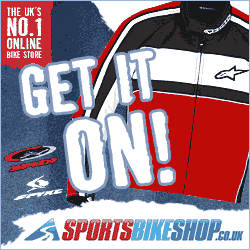 Now, if Honda had built it like this in the first place, we might have just seen a few more on the roads…