Marc Marquez has continued his 100% qualifying success rate in Austin, securing his 5th consecutive pole position at the Circuit of the Americas and his 39th in MotoGP, which equals Lorenzo and Stoner.
The current World Champion immediately got up to speed in Q2, dominating much of the session before setting an incredible 2'02.741 on his last lap, putting him 0.13 ahead of Maverick Vinales who qualified second. It's hardly surprising that they took the top two spots, with the pair never far away from each other in the timesheets this weekend. Third went to Valentino Rossi who finally secured his first front row start since the season finale at Valencia last year.
It wasn't all smooth sailing for the Yamaha pair, with them almost coming in contact at turn 18. Vinales initially reacted angrily as he'd been on a hot lap at the time, but with Rossi saying he had no idea that his team-mate had been there, the boys in blue quickly brushed it off as just one of those things.
Starting the row 2 is the second Repsol Honda of Dani Pedrosa, who has been flying slightly under the radar so far this weekend, but has a good chance of pushing for a podium in the race tomorrow, although I expect Marquez and Vinales to be the main contenders for the victory (as long as they both stay on) as even Rossi hasn't quite matched their pace today, although we never rule him out on Sundays.
Joining Pedrosa on row two is Johann Zarco in 5th, who put in another great performance to secure top Independent team on the grid, while Jorge Lorenzo finally got a decent set of runs of the Ducati which put him 6th.
It was a busy day for the medical centre and those in charge of leather repairs, with FP3 seeing riders falling like flies, including two crashes for both Aleix Espargaro and Marc Marquez. Another faller in that session was Alex Rins who crashed on his first lap and unfortunately has a dislocated fracture in his left wrist. The Spaniard has been declared unfit and has had some temporary pins fitted to stabilise the injury before flying home for further surgery.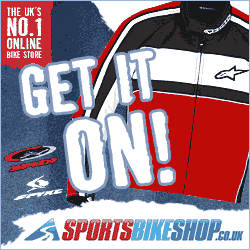 FP4 also saw a few crashes and Andrea Dovizioso had a bad case of electronic gremlins, breaking down twice on different bikes, while Aleix Espargaro also had issues and then got quite annoyed at the driver of the recovery trailer who took him, what he perceived, as the wrong way. Q1 saw the most spectacular save you'll see this season when Loris Baz managed to save a lowside, before then stopping an imminent highside, without being fully on the bike.
The rear gripped at just the right moment for the Frenchman to make the save, but his height definitely helped as he was able to hold himself up while still having his other leg over the bike. Definitely not too tall.
Lower temperatures today, combined with humidity, led to the track being very slippery with Iannone saying it felt like riding on ice. Combined with the wind and bumps it's no surprise so many hit the deck. But tomorrow should be better.
For tomorrow's race, tyre choice will be crucial, particularly for the last 10 laps or so with wear being such a major concern in Austin. Interestingly, Dovizioso mentioned that the different compounds are all quite similar in terms of how hard they are, but it's the difference in how they degrade and how quickly that will prove key.
Marc Marquez is the King of COTA, but Maverick Vinales hopes to stage a revolution… who will reign the Horsepower Rodeo? You'll just have to wait and see.