Unless you want a bike made by Zero.
When news of the UK Government's grant for electrically powered motorcycles was released, there was some excitement over the fact that finally, motorcyclists would be able to take advantage of a subsidised purchase of a battery bike.
But despite some interesting new bikes being announced – or at the least on the near horizon – since it's introduction early this year, the list of bikes available to buy through the government scheme has remained stagnant.
And it was already thin on the ground to begin with.
This is your current choice…
Eligible motorcycles
BMW C evolution
Scutum Silence S02
Torrot Muvi
Zero Motorcycles (all models)
Eligible mopeds
If you're in the market for a step-through scooter for your commute, then your only real choice is between the BMW C-Evolution or something from small manufacturers Scutum or Torrot.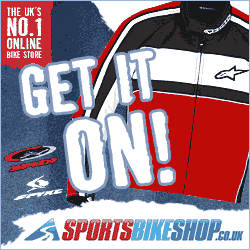 And if you wanted a motorcycle? Well, with the loss of Victory/Brammo and with no other major manufacturer stepping into the electrically-powered arena (yet) then that choice comes down to which Zero Motorcycle you'd prefer.
Hopefully some of the new and upcoming bikes we've seen floating around will manage to secure dealership distribution and be able to join the scheme over the coming months. In the meantime, the entire electric motorcycle market in the UK is awaiting the announcement of Energica joining the plug-in grant scheme.
But that's been on the cards since the beginning of this year and it's yet to come to fruition.
There's no doubting that electric motorcycles are coming, and they will – eventually – become the powertrain of our two-wheeled future, but until the entry into the market from the large manufacturers – penetrating the showrooms, providing scale and reducing cost – the market in the UK is pretty much Zero's to own right now.