Senior Marketing Director for Indian Motorcycle reveals the company's marketing plan for growth.
Speaking at an Association of National Advertisers conference this week, Pam Kermisch (Senior Director, Integrated Marketing and Customer Experience, Polaris) provided a little insight into how Indian plans to sell their product over the coming years.
And it's no easy sell either; an Indian Motorcycle has a fairly narrow target for sale, it's an expensive product that is sold only in speciality locations (dealerships), has a low frequency of purchase and as a new brand within the Polaris portfolio it has a relatively low budget for marketing and a small team available in order to activate any campaigns.
Oh and then there's the small matter of going up directly against your closest competition, Harley-Davidson.
Kermisch joined Indian (and then Victory) back in April of 2015, having previously worked within General Mills – the company responsible for brands such as Cheerios and Häagen-Dazs, as Director of Integrated Shopper Marketing. And despite there being a seemingly wide chasm between breakfast cereal and Cruiser motorcycles, she's attempted to harness some of this experience within the plan for growth of the Indian brand,
"It was working. We were growing. But we could do better… We needed a new marketing model."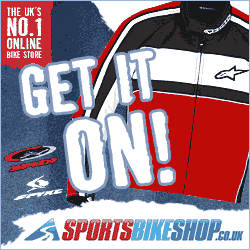 So she and her team set about interviewing employees, dealers and customers in order to completely map out the product lifecycle – in a sort of 'from farm to table' style.
"We mapped out different phases people go through before buying a motorcycle. For each phase we looked at what the consumer was doing, what was important and what information they needed to get to that next level."
What they found was interesting; especially when considering the digital environment within which people like us here at Motofire operate.
What the team at Indian discovered was that most of a potential buyer's time is actually spent researching online – using websites and YouTube – only making a visit to a dealership once they've done the majority of their 'shopping'.
This is a change from what used to be the model, where advertising attracted a potential customer into a showroom, and it was the dealership that the did the bulk of the 'selling work'.
"Research has moved from dealerships to digital, consumers like to visit dealerships and want a reason to stop in. Trying new bikes is recreation and they're looking to connect with other riders. We looked at how we could create more opportunities."
So what does a company like Indian do when the traditional model of getting customers to browse and interact with bikes has moved from the real to the virtual world?
Perhaps rather oddly for a brand that trades in so much heritage and old-world charm, Indian looked to completely change their digital shopping strategy. Part of that was making sure that their online presence was easy and quick to access, but more importantly they had enough belief in their product to actively encourage reviews of their motorcycles from less traditional outlets.
By doing so, they have allowed other people to become ambassadors for their brand.
And they've also concentrated on owners – something for which their peers Harley-Davidson are particularly well renowned.
"These are our people. They are six times more likely to buy because they love our brand".
All of which doesn't really sound like rocket science. But when you consider how little some major manufacturers provide by way of incentivising 'brand ownership', it's not so easy to downplay just what this kind of marketing can do to affect change towards a brand's perception.
Consider this; the current incarnation of Indian Motorcycle (the one under Polaris control) only started shipping bikes in 2013.