The famous bar and shield brand is still struggling to shift the numbers.
In a company statement, Harley-Davidson have announced that their Q1 sales figures for 2017 are showing a 4.2% drop when compared to the same timeframe in 2016.
And the numbers read even worse when you take a look at their US-based statistics, with the announcement detailing a 5.7% fall in mainland USA sales over the period.
Despite this, CEO Matt Levatich appears to remain pretty upbeat,
"First quarter U.S. retail sales were in line with our projections and we remain confident in our full-year plan despite international retail sales being down in the first quarter.
We are very pleased with our continued growth in U.S. market share and the progress our U.S. dealers made in reducing their inventory of 2016 motorcycles in the quarter."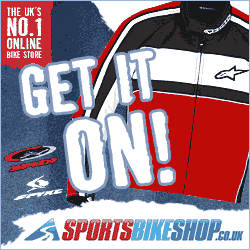 That reducing inventory quote would appear to be quite telling. With the news a few weeks ago of Harley looking to launch an all-out assault on the motorcycle market, some of this drop in sales could be attributed to dealers wanting to clear old stock out of their channels and Harley doing the same by actively reducing their throughput of metal into the distribution chain.
That said, there is obviously something not quite right with reductions pretty much across the board and Harley-Davidson have launched a list of five objectives that they think will help the slowdown;
Build two million new Harley-Davidson riders in the U.S.;
Grow international business to 50 percent of annual volume;
Launch 100 new, high-impact motorcycles;
Deliver superior return on invested capital for Harley-Davidson Motor Company (S&P 500 top 25%); and
Grow the business without growing its environmental impact.
It's not all bad news though, whilst sales of units are lowered across most of the world, the Latin American figures are rocketing, with a huge leap of 24.2% over the previous year.