The Mark II series aims to be an accessible compromise between bespoke and production.
The Diamond Atelier chaps from Munich, Germany have made a steady name for themselves over the past few years – our friends at Bike Exif have a healthy catalogue of their achievements and we've even featured them ourselves during the brief life of Motofire.
Whilst producing lust-worthy custom motorcycles might be a noble endeavour, it doesn't always result in a timely income. And in a world where cash flow is king, the Mark II series of builds from Diamond is their solution to getting more – regular – orders onto the books.
Based upon that classic R-Series look that's become so well established over the past decade or so, the Diamond Atelier crew are working within a framework and aesthetic that they know only too well. Now though, rather than produce everything absolutely from scratch for each new build, DA have taken the cany step of designing and prototyping each part required for the production process.
So this means that they can be a little more 'off-the-peg' with regards to new enquiries whilst still offering that personal, customisation look that a potential spender of upwards of €20,000 is going to want to achieve.
So in essence, if you want one of these beautiful looking beemers, all you need to do is contact Diamond Atelier, let them guide you through the various, seat, tank and engine-cover options and then decide on a colour scheme/livery.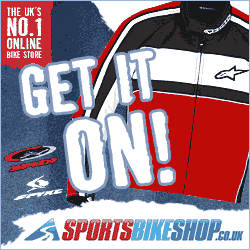 You get a bike that's unique to you but at a slight discount compared to an absolutely, born-from-nothing custom, and the Diamond chaps get to keep the lights on in their workshop. Perfect.
H/T: Bike Exif