Cleveland and Durham Police have been criticised after posting photograph of arrested rider.
Social media use across constabularies throughout the UK has risen over recent years, and often it's been used to good effect. However, a recent post by the roads policing unit of Cleveland Police and their Durham colleagues, posted alongside the hashtag #Karma and a large 'crying with laughter' emoji has caused some concern.
The photo – of a rider who according to police had fallen from his bike whilst trying to mount a kerb – has since been removed but not before several comments of criticism.
A later post from the same account, claimed that the rider was uninjured and that the proposed lighter tone of the original picture posting was in response to several members of the community who had accused the constabulary's account of being too formal,
"There were also many positive reactions to the upload, but the removal of the post would suggest that particular admin has reconsidered their approach to communicating that incident."
"One of the pitfalls of social media I would suggest, in the past we've also had criticism for our posts being too formal."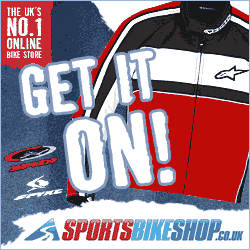 The rider was arrested on suspicion of drug driving and driving without insurance.
Does the fact that the rider was uninjured and possibly guilty of a criminal offence make the original post any less concerning?
Source: Gazette Live