Airless tyres are going around again.
Asides from being a pretty crappy pun, the airless tyre revolution has been around and around for what seems like years now. We featured Michelin's version a while ago here on MF, and now Bridgestone are highlighting their interpretation again.
Bridgestone's version was actually first released back in 2011 on various concept vehicles; showing a series of rigid, plastic spokes around the hub of a wheel that help the tyre maintain its structure as it rolls along. The concept vehicles included military machines (technically the tyres are bulletproof with regards to punctures) and All Terrain Vehicles (for obvious benefits), but now the humble bicycle is getting in on the action.
Bridgestone is hoping to have it's bike tyre ready for consumers by the close of 2019, just in time for the Tokyo Olympics.
Will we ever see them in use on motorcycles? Only time will tell.
But for now, with their reputation preceding them, we're willing to be that the the technical bods behind the various sports cycling teams are already looking to take advantage of the technology.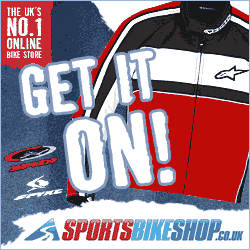 Source: DesignBoom