It's the best ever start to the season for BMW Motorrad apparently.
In the first three months of 2017, BMW Motorrad delivered 35,636 motorcycles and scooters to customers. That's 1,848 more than they managed to ship in the same period of 2016.
2017 has seen BMW come out strong with their largest model range of all time and whilst the growth of 5.5% is particularly heartening to those who follow the financial ups-and-downs of the motorcycle market, March was particularly strong with growth of 10.9% when compared to last year.
The statement from BMW is heavy in words and light on exact figures, but they do state that in the first quarter of 2017 BMW Motorrad recorded growth in Europe, Central America, South America and China.
Whilst Germany still remains the largest market for the company  (5,824 units, +2.8 %) highlights of the rest of the European market – and singled out within the report – are France (3,696 units, +14.4 %), and Italy (3,463 units, +10.8 %).
It's in China that the company has seen the biggest growth however, with a whopping 52.2% increase on sales in that country alone. (1,298 units, +52.2 %).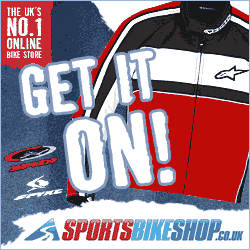 But what about the Americas? Well, Central and South America has seen an increase sales by 13.3 % to 3,890 units sold.
Figures from North America are oddly absent from the Q1 report but sales in 2016 for the region were recorded at the time as being the 'second best ever' with 13,370 vehicles sold.
And which bikes were the most popular? Well, it's no surprise to see that the R 1200 GS and the GS Adventure topping out the sales charts with 12,361 sales between them.