The Bike Shed London 2017 show at the end of May will be the biggest ever. Guaranteed.
How do we know that this year's event is going to be massive? Well, aside from the the guys at 'the Shed telling us so, we know it's going to be big because every year it gets better and better and we've had a sneaky preview of the plans for the upcoming May show and it's looking to be epic.
Last year over 12,000 people attended the weekend of bikes, builders and custom culture, and this year the rumours are that the crew from The Bike Shed have invested even more in capacity; enabling well over 20,000 fans into the Tobacco Docks venue.
As well as the bikes, there is going to be a load more street-food, bars, and coffee on offer – as well as the usual parade of manufacturers, retail stalls, art, photography, tattooists, barbers, whisky and cigar vendors and live music.
We've attended every single one of the Bike Shed shows – from their first 'pop up' event in Shoreditch, their excursion into Europe with the Paris show, right through to the mammoth celebration of bike culture that was the 2016 Tobacco Dock show and we can guarantee you that you – and your forward-looking family – will have an incredible time.
Check out the official site for details (tickets are just £18 for the whole May 27th – 28th weekend), or just hang around here and let our galleries from previous events inspire you.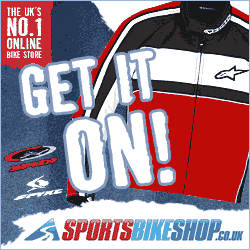 ---
Bike Shed Paris 2016
Bike Shed London 2016