The custom bike building world is full of clichés.
Just a decade ago if you asked someone to close their eyes and to think of their typical custom bike, you could put money on it being something with huge chrome wheels, metal flake and a the largest width of rear wheel available. Think Orange County Choppers and you'll be about right. But just as with every 'aesthetically driven' industry, the motorcycle building world is also fashionably cynical.
Ask anyone about custom bike building now and they're more likely to point you in the direction of a 'ratted' BMW R80, a low-key Bonneville café-racer or a 'murdered out' Harley, as opposed to a bright, over-the-top ride.
This is so much the vogue of today's custom motorcycle scene that when Shaw's first unveiled their 'Beach Bobber' Harley-Davidson, most reactions ran along two distinct avenues of questioning; the first of which tended to be 'what the f*&k?' closely followed up by 'That is *not* a Harley!?'
Speaking to Steve Willis of Shaw's Harley-Davidson on the day we set our eyes upon – and swing a leg over to ride – their divisive build, both of these reactions are ones that he seems extremely pleased with having provoked.
"We wanted something that looked like Noddy took a dive into a toy box."
Despite them being no strangers to entering the global Harley-Davidson 'Battle of The Kings' competition, this marked quite a change of approach for Shaw's.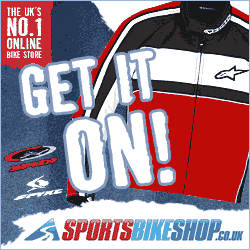 Their previous entry, 'Winner, Winner, Chicken Dinner', didn't make the top three in the 2016 competition so when it came time to consider entering for 2017 they knew that they had to do something different.
The 'Beach Bobber' is certainly that.
Whereas the 'Chicken Dinner' machine hit all of the right, fashionable notes of a 2016 custom build, with its tracker-style upright stance, muted paint with gold flake and customary yellow light lens, the Beach Bobber sees Shaws throw out all of the en vogue expectations out of the window and instead has them offer up more of a middle-finger approach to the mode du jour.
Whilst they won't openly admit it, it's hard not to see a little bit of piss-taking going on with their overt nods towards surf-culture. With Deus having fashioned much of the modern way of thinking with regards to the new wave scene and – with Yard Built bikes and BMW concepts all arriving within recent years with surfboards attached – perhaps it's all a little too on the nose, but having been built just a few miles off of the coast of Brighton, you can forgive them some obvious inspiration.
And let's not forget this is a Harley-Davidson. And an entry to an official Harley-Davidson custom competition. And aimed at a custom market within which Shaws have hammered-out a considerably respected name for themselves over the recent years. This is no laughing matter.
A quick browse through the catalogue of builds over the past five years or so will instantly dispel any myths with regards to the Beach Bobber being simply a joke build. Shaw's Harley builds are so good, so well-formed and so well finished that they often appear better than special operation machines coming out of Milwaukee itself. The work that's gone into the Beach Bobber is no exception.
Pushing the 'spend no more than £15,000' rule of the Battle of The Kings to the absolute limit, the plethora of official accessories are – as to be expected – many. But it's the finer details that really shine.
The custom made exhaust that slinks and snakes from two-into-one before ending in that beautiful – and LOUD-note producing – exhaust tip is simply stunning. Whilst the final bill might only be fifteen grand, Steve tells us that the exhaust tip alone took the guys an entire week of production in order to get 'just right' – so we're pretty certain that they weren't charging for their time on that final invoice.
The custom yoke built to house the front forks has been milled specifically for the purpose too, but any onlookers will be forgiven for not noticing due to the bulbous and bright front-tyre that sits beneath. Those wheels tho'.
The world's chunkiest Metzeler tyres have been chosen, but they look twice as large as they should, due to the cartoonishly balloon-ish way that Shaws have cleverly painted – in a rubberised coating so as to produce an 'infinity' appearance – the wheel rims. Between them and the tyres they look freakishly, wonderfully huge.
But of course, it's the body paint work that really completes the look.
The Hawaiian flowers that flow across the tank and side panels, in that tropical, sea-blue look to be straight out of a Mambo catalogue from 1994, and the clever, wood-like paint that accentuates the lines lends another, softer vibe to what used to be a chrome and black Harley-Davidson Forty-Eight. And – of course – it echoes that engine/sump guard.
Nodding almost viciously towards the surfboards attached to those factory-approved customs, the wooden skateboard affixed to the underside of the Beach Bobber literally underlines a sumptuous machine full of fun.
Whilst it may serve up a surprise that one of the judges on the panel was none other than Turner prize winning artist Grayson Perry, it'll shock nobody  to learn that a bike with such a playful, genre-bending outlook took the top honours whilst under his gaze; the Beach Bobber won the first place award at the UK round of the Battle of The Kings.
In fact, whilst I sit writing this, Ian has posted out a few teaser images of the final video to accompany this piece on Twitter and within seconds we receive 'likes' and 'retweets' galore. But then our notifications panel flashes with the following response, '[This is] the uglyest bike i've ever seen and the most stupid exhoust thinkable – thank you! [sic]'. I can almost hear Grayson Perry, Steve and the rest of the Shaw's team chuckling in appreciation from here.
The full list of entries to this year's competition can be found on the official website. Of all of the 214 entries – not to mention the regional winners – it's hard to imagine anything that will divide public opinion as much as this bike will have done.
But division by itself isn't enough, this bike needs to conquer when it arrives at the final in Milan later this year. Something we've got a sneaky feeling that it might just do it.
Surf's up dudes!