Watch behind-the-scenes at Honda Racing as they take delivery of their first 2017 Honda Fireblade SP2s.
Sometimes it's easy to forget how much work goes into setting up a competitive race team. It's also easy to misunderstand just how little input even a factory 'associated' race team might have into a final race machine, even with a company like Honda.
So when Honda Racing Manager Neil Tuxworth tells you that he's excited about taking delivery of his team's new CBR1000RR SP2s it's not just because he's excited for his team to receive a new toy. He's talking out of anticipation and perhaps a little trepidation over what – for him and his team – is a relatively unknown tool.
Especially when it's the first 'new' machine they've received in over 8 years.
This behind-the-scenes video from Honda Racing is fascinating in that respect; immediately the brand-new machines are stripped-down, taken apart and everything is tested in comparison to its previous year's counterpart.
And whilst the SP2 is closer to a ready-to-race bike then perhaps the team have ever taken receipt of before, you can bet that there is still a heck of a lot of work to be done.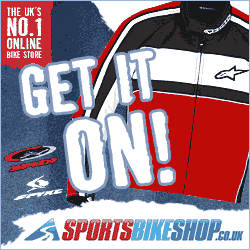 And of course, John McGuinness is just excited as ever to get his leg over!