It may not be the TV spot that you want, but it's the one that you need.
Get away from the crowds, stand-out and be true to yourself (preferably on a Honda SH Mode 125). Or at least we think that's what this latest TV advert from Honda Japan is trying to say. And it may be because we're writing this on a Thursday afternoon after a particularly dull morning, but this might be the single, most-punk, most revolutionary motorcycle related advertising of all time. Ever.
It's a CALL TO ARMS! MOTORCYCLING WILL SET YOU FREE!
But enough of the hyperbole… In what has now become an irregular feature here on Motofire, let's dissect it all piece by piece and we'll try to explain.
---
Actually, this all links through to a campaign by Honda Japan titled 'The Youth is not smart!' – which seems a little on the nose if we're honest.
We tried our best to translate it, but our reading of Japanese is terrible and this is what Google had to offer on the matter when we entered the video description into their box of tricks,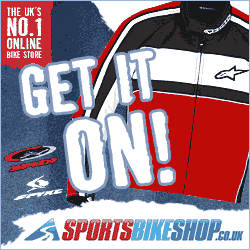 "With the feeling of Honda saying, "I want to send a Yale to the living young people", the rock band "Forget Rannie" gathering enormous popularity from young people with overly honest hot lyrics and singing voice write down the original song It was.
Both of you have the same feelings in mind, it is the realization of dream collaboration."
Nope, we've not any idea what the means either. In fact, it made more sense to us in it's original Kanji.
BUT our take on this is that whilst motorcycles have been synonymous with freedom since the moment they were invented, with the world becoming more and more homogenised, it's harder than ever to stand-out and feel like an individual. Honda aren't really saying that buying a 125cc Scooter is going to be the making of you as a single entity all of your own, but maybe – just maybe – getting yourself onto two-wheels might just be the beginning of something special; a special, petrol-powered cleanse of your soul.
Sure, there are more 'rebellious' bikes out there to choose from, but we live in times when just the act of swinging a leg over a two-wheeled machine can seem like a revolutionary act…
Leave the floppy hats at home kids… Go get yourselves a moped and set yourselves free!
(This was a public service announcement brought to you by Steve MF – feel free to send him well-wishes and get-well-soon cards after what would appear to have been a tricky afternoon for him).