The Mugen E.Rex concept will be on show at the Tokyo Motor Cycle Show from 25th March.
Five years ago Mugen entered their first machine into the Isle of Man TT Zero with their Shinden electric motorcycle. For the past three years they've won the race.
The Mugen Shinden electric bikes have always been sports and road focused, but now Honda Mugen are branching out into other areas with this, the Mugen E.Rex. And it's errm… A little different.
Unsurprisingly, this is a concept machine and has been built for display at the 44th Tokyo Motor Cycle Show from March 25th to 26th. And yes, it's based on the bones of a T-Rex the dinosaur that Mugen say 'dominated the prehistoric Earth'.
Whilst the chances of a bike featuring the skeletal structure of a dinosaur might be a little too much for a production machine, Mugen and Honda say that they will work closely together to explore the future potential around the World for electric motocross machines.
We, for one, welcome our new robot/dinosaur overlords.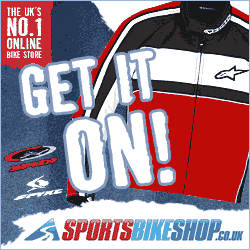 Source: Mugen Euro
H/T: Asphalt & Rubber