Somebody is going to be getting a bonus.
It's probably best to take the interim results of a single month with a large pinch of salt, but it's also safe to say that somebody is celebrating a job well done in the Suzuki India office somewhere.
Compared to the month of February in 2016, the sales of Suzuki two-wheelers in India were indeed up by 44.5%.
The company has recently launched their updated BSIV (Indian emission standard) compliant Gixxer range and late last year gave them a dose of new colour options too. We're not sure if this has had much to do with the upturn… It can't be unrelated that Suzuki's car division in the region has also reported an increase of near 11% in the same month. In fact, the car sales were up for the second month in a row, as Maruti Suzuki actually reported 25.9% growth in January as well.
Either way… Suzuki look to have finally begun returning to form after nearly a decade in the doldrums since the financial crisis of 2007/2008.
Especially if the reviews for the new GSX-R1000R are anything to go by.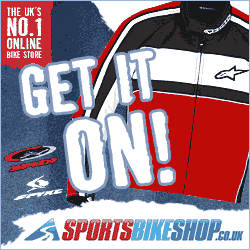 Source: Financial Express