Polish design firm builds custom to highlight potential of 3d printing.
Fused Deposition Modelling? Nope, we didn't know what that was either, but Zortrax, a 3D printing company from Poland do, in fact they specialise in it.
`In order to highlight the potential of their system, they hired designer Piotr Czyzewski to create, develop and build a complete body kit produced entirely using FDM prototyping technology.
The goal of the project was to create a sportsbike using the FDM process, but of course they weren't able to create the entire motorcycle from scratch, so a Triumph Daytona 675 was used as the donor machine.
It was more than just bodywork that needed creating however; the tail was shortened, frame elements needed to be tweaked in order to take on the new body panels and various other mechanical bits were sharpened and fettled with.
The star of the show – of course – is the bodywork, seat and tank though.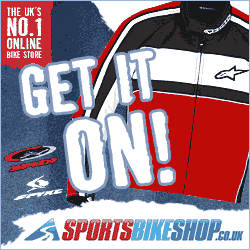 The entire prototype consists of 156 3D printed parts that were created and fitted to the machine over a period of one and a half months. The fairing, tail, tank seat and light housings are all completely new.
With Supersport bikes being slowly removed from many manufacturers' line-ups, maybe Triumph will take notice and consider giving their long-in-the-tooth Daytona a much needed facelift?
(We allowed to dream, right?!)