Some things are just too good to be true.
Last week we heard rumour of a Honda CRF1000L Africa Twin Rally having been released at the Motordays show in Italy. Whilst there were official photos and details from Honda Italy, we were also quick to note that this looked very much like a local Honda initiative and not one that was looking likely to hit the showrooms of other territories.
BUT, it did look an awful lot like the Honda Enduro Sports concept shown during EICMA, Milan in November of 2016.
Now – sadly – we've got official confirmation from Honda UK that the project was indeed the work of a territory going a little rogue and that the machine is not going to see a Honda, worldwide release.
'The Africa Twin Rally has been created in partnership with Honda's Italian off-road distributor (Red Moto) for sale in Italy only, in limited numbers.'
Whilst the build isn't without merit and pedigree – and lots of people are going to want one – Red Moto is responsible for managing Honda's world enduro team, so Italian owners are certainly going to be happy.
Just not if you live anywhere else.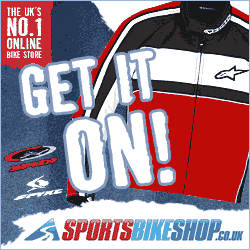 Until the Enduro Sports Concept is made real of course!